Tim Kaley
Founder/President
Tim has dedicated a great deal of time over the past years studying a variety of important retirement topics, in addition to becoming a Fiduciary as an Investment Advisor Representative and now President of Kaley Financial Group, LLC. Tim has presented educational workshops and spoken at events throughout Minnesota and Western Wisconsin. In his spare time, Tim enjoys spending time with family and friends, hockey, skiing, hiking and being active in the community.
Tim Kaley is an investment advisor representative of Gradient Advisors, LLC, an SEC registered independent investment advisor serving customers in Minnesota and Western Wisconsin. His mission is to provide local families and businesses with innovative financial strategies and planning to help lead to financial clarity and security.
---
Strategic Alliances
Wayne Schmidt, CFA®
Chief Investment Officer of Gradient Investments, LLC
In October 2008, Wayne Schmidt joined Gradient Investments, LLC to serve as chief investment officer. Boasting over 26 years in the financial industry, Wayne brings invaluable institutional experience and in-depth knowledge of the private client market to Gradient Investments, and offers a global investment management perspective.
Wayne is an essential and direct resource for affiliated investment advisors and their clients. He provides vast wisdom, knowledge and tools to help investment advisors both grow their practices and their clients' assets.
In a nationwide search that included acquisition considerations, AXA Investment Managers, a subsidiary of the European insurance giant AXA Group, handpicked Wayne to build their U.S. investment grade fixed income capabilities and to lead a seasoned portfolio team located in Saint Paul.
During his tenure at AXA Investment Managers, Wayne served as senior portfolio manager for the U.S. investment grade fixed income team. As the lead portfolio manager, he managed $9.5 billion of fixed income assets with a variety of mandates ranging from aggregate, corporate and government bond portfolios.
Before joining AXA Investment Managers, Wayne dedicated over 20 years to Minnesota Life and its $14 billion investment arm, Advantus Capital Management. As their portfolio manager, he managed a variety of high-grade funds as part of Advantus's $1.8 billion Total Return Product for institutional and retail clients. He also served as the lead portfolio manager of the Advantus Bond Fund and the co-portfolio manager of the Advantus Spectrum Fund.
Wayne earned his Master of Business Administration in Finance from the University of Minnesota and a Bachelor of Science from Cornell University. He is a Chartered Financial Analyst® and a member of The Chartered Financial Analyst Institute and the Twin Cities Society of Security Analysts.
Over the years, Wayne has been quoted on the global economy in numerous nationally and internationally recognized investment publications such as: Bloomberg, Pension & Investments, Reuters, The Los Angeles Times, Financial Week (2008 Neal Award winner), Asia Times, InvestorVillage, Safehaven, SFO, Credit Investment News and RGE Monitor (Nouriel Roubini's Global EconoMonitor investment). He has also provided market insights on Bloomberg Radio and Bloomberg TV.
Wayne's love of Minnesota is Gradient Investments' great fortune, as he declined to relocate with AXA Investment Managers following their strategic decision to consolidate function into a high-yield operation in Greenwich, Connecticut.
---
Michael Binger, CFA®
Senior Portfolio Manager of Gradient Investments, LLC
Michael Binger, CFA®, serves as the senior portfolio manager for Gradient Investments, LLC. Michael brings over 24 years of institutional equity investment experience to Gradient Investments and its affiliated advisors and clients. He has extensive experience working directly with financial advisors, designing and actively managing portfolios. Michael has successfully invested in numerous market and economic cycles giving him a level and depth of experience that is rare in this industry.
Michael started his investment career in Minneapolis with Lutheran Brotherhood in 1987 and gained experience managing assets in a variety of asset classes including convertible bonds, small cap equities and large cap equities. When Lutheran Brotherhood and Aid Association for Lutherans merged in 2001 to become Thrivent Financial, Michael was selected to work as the senior portfolio manager on the Large Cap Growth Team and Large Cap Alpha Team managing over $3 billion in assets. As the senior portfolio manager, he developed and oversaw the tactical investment strategies utilized within mutual funds, variable annuities, pension funds and insurance company products. These investment processes included proprietary portfolio construction strategies, security selection parameters and volatility controlled umbrellas.
Michael graduated from the University of Minnesota, earning a Bachelor of Science in Business Administration-Finance. He graduated with honors and was the University of Minnesota's "Wall Street Journal Award Winner." Michael is a CFA® and a member of The Chartered Financial Analyst Institute and the Twin Cities Society of Security Analysts.
Michael's media highlights include providing market insight on CNBC, Bloomberg TV and Bloomberg Radio. He has also been quoted in The Wall Street Journal, Barron's, Smart Money, Reuters, Business Week and numerous other local, national and global investment publications.
---
Mariann Montagne, CFA®
Senior Investment Analyst of Gradient Investments, LLC
Mariann Montagne, CFA® serves as a senior investment analyst for Gradient Investments, LLC. She has 20 plus years of experience working with both institutional and high net worth clients, and has amassed a strong breadth of investment experience during her tenure. This includes company and industry sector analysis, risk monitoring and portfolio management in both the equity and fixed income markets. She is highly attuned to economic and market conditions, and has extensive experience selecting individual stocks, ETFs and mutual funds.
Prior to joining Gradient Investments, she was the senior investment analyst and co-portfolio manager for a Minneapolis-based registered investment advisor with over $500 million in assets under management. Montagne was involved in security selection, portfolio management, client presentations and setting strategic direction for the investment department. Her coverage included individual securities, ETFs and mutual funds in the equity, fixed income and alternative asset classes. Prior to that, she was a senior investment analyst at Thrivent Asset Management, examining industry sectors and selecting individual equities. Montagne also spent several years at Munder Capital Management as the assistant director of research along with covering growth and value equities.
Montagne served for seven years on the Global Board of the Consumer Analyst Group of New York (CAGNY), including posts as president and conference chair.
She is a Chartered Financial AnalystTM and a member of both the CFA Society of Minnesota and the CFA Institute. Montagne is an alumnus of the University of Detroit where she graduated cum laude with a finance major and an English minor.
Montagne's media highlights include quotes in Barron's, The Wall Street Journal, Fortune, NPR, Washington Post and the Chicago Tribune. She has also appeared on Bloomberg TV and Fox Business News.
---
Jacob Hamilton
Jacob graduated from Kansas State University earning a Bachelor of Science in Business Administration and majoring in Finance. Directly after college he accepted a position at CoreFirst Bank and Trust as a personal banker where he began his career helping businesses and individuals realize their financial goals.

In 2010 he was recruited to Gradient Insurance Brokerage and Jacob began working with a growing life insurance team as a marketing representative. He has developed very meaningful business relationships with core life insurance carriers and continues to grow in his knowledge of products and concepts.
Jacob has also worked with a number of elite life insurance producers and has played an integral role in helping them build successful life insurance practices. He currently holds a life and health insurance license in the state of Kansas.
Jacob is married to his lovely wife Keelei and both enjoy an active lifestyle. He loves to golf, play tennis, wakeboard and (although a native of Topeka, KS) enjoys snowboarding in the Rocky Mountains.
---
Jeremy Swedlund
Jeremy has over 12 years of experience in the annuity industry. Beginning in 2006 with Aviva's Incoming Transfer/Rollover department, he formed relationships with key annuity producers and firms across the country over nearly 4 years. Since then he has been working with Financial Advisors to implement effective marketing strategies and assist in case design as a marketing professional with Gradient Annuity Brokerage.

As a natural educator, Jeremy understands the need to translate complicated planning into simplified explanations and works to help advisors accomplish this with their clients on a daily basis. He believes the best retirement plans are unique to each individual and an advisors most important job is to ensure that the consumer is able to sleep well at night knowing the strategies put in place will accomplish their goals.
Jeremy is married to his beautiful wife Ravan (also in the annuity business) and they have 5 amazing children ranging from 5 to 21 years old. He loves playing music, following local sports teams and running the kids around to their many activities.
---
Matthew J. Folsom
Case Manager, Case Central, LLC
Matthew J. Folsom serves as a Case Manager for Case Central, LLC. Having over 10 years of financial services industry experience, Matt and his team partner with financial services professional to help provide appropriate and balanced recommendations that meet clients' needs.

They utilize a suite of software reports to help clarify complex financial concepts and give insight into clients' current financial situations. Matt holds the Certified Financial Planner™, CFP® designation along with the Accredited Wealth Management Advisor, AWMA® and Chartered Retirement Planning Counselor, CRPC® designations. Matthew is also insurance licensed. He has knowledge and experience with financial planning, income planning, investment strategy and legacy planning.
---
Matt Bryant
Senior Investment Consultant, Gradient Investments
Matt Bryant joined Gradient Investments in early 2011. As a Senior Investment Consultant, he partners with independent investment advisors to assist them and their clients with investment analysis and portfolio selection. Matt supports a select group of advisors throughout the country who are focused on serving clients through Gradient's proprietary, fee-based investment solutions. Matt focuses his efforts on keeping his advisors and clients informed on the pertinent information that affects the investment markets.

Prior to Gradient Investments, he worked in project management and supervision with the US Department of Commerce.
Matt holds his Series 65 and is a graduate of the University of Kansas with BAs in Economics, Political Science, and International Studies.
---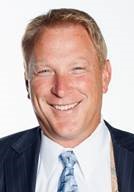 Tom Fafinski
Estate Planning, Virtus Law
Tom Fafinski is Co-Founder of Virtus Law. He graduated from William Mitchell School of Law 13th in his class with honors. He speaks locally and nationally on topics associated with business, succession and estate planning. Tom has been named SuperLawyer many times, authored articles, made radio appearances and has been actively practicing law for over 27 years. Tom facilitates CEO peer groups for Allied Executives and 2 estate and business law firm peer groups from across the country.

In addition to owning Virtus Law PLLC, Fafinski owns several real estate investment companies managed by his spouse. He is a continuing education instructor relating to advanced estate planning concepts and authored the book "The Ultimate Guide to Estate Planning."
---

Harrington Langer & Associates
Accounting and Tax Services
Harrington Langer & Associates has been providing personalized financial guidance to businesses and individuals for over 30 years. A Saint Paul based accounting firm with diverse expertise in tax management and accounting services, auditing and attestation, financial statement preparation and analysis, and strategic planning, Harrington Langer & Associates has the experience and proficiency to insure that every client can have confidence in the service they are provided.

With a mission to help clients maintain financial viability in the present, while taking a proactive approach to achieve future goals, Harrington Langer & Associates uses open communication to reach an understanding of clients' needs through research and analysis and maintains dedication to meeting these goals with high standards of excellence and professionalism.
Hard work and dedication has earned Harrington Langer & Associates the respect of the business and financial community in and around the twin cities. 
*Third-Party Money Management is offered through our Strategic Alliances with Gradient Investments, LLC